Some more pics.
This is where you can reach us and schedule a trip of a lifetime.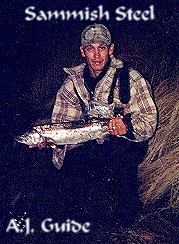 Heavenly Outfitters Can be reatched 24 hr a day
but please try to call between 8am to 8 pm

E-Mail Us At: ajkanderson@hotmail.com

Call : (360) 388 - 1209
Please Leave Message if you get voice mail.

We are here to Help you make lasting memories